Are you thinking about becoming a pharmacist? A career in pharmacy could be the right choice for you. Becoming a qualified pharmacist requires having a science-based background.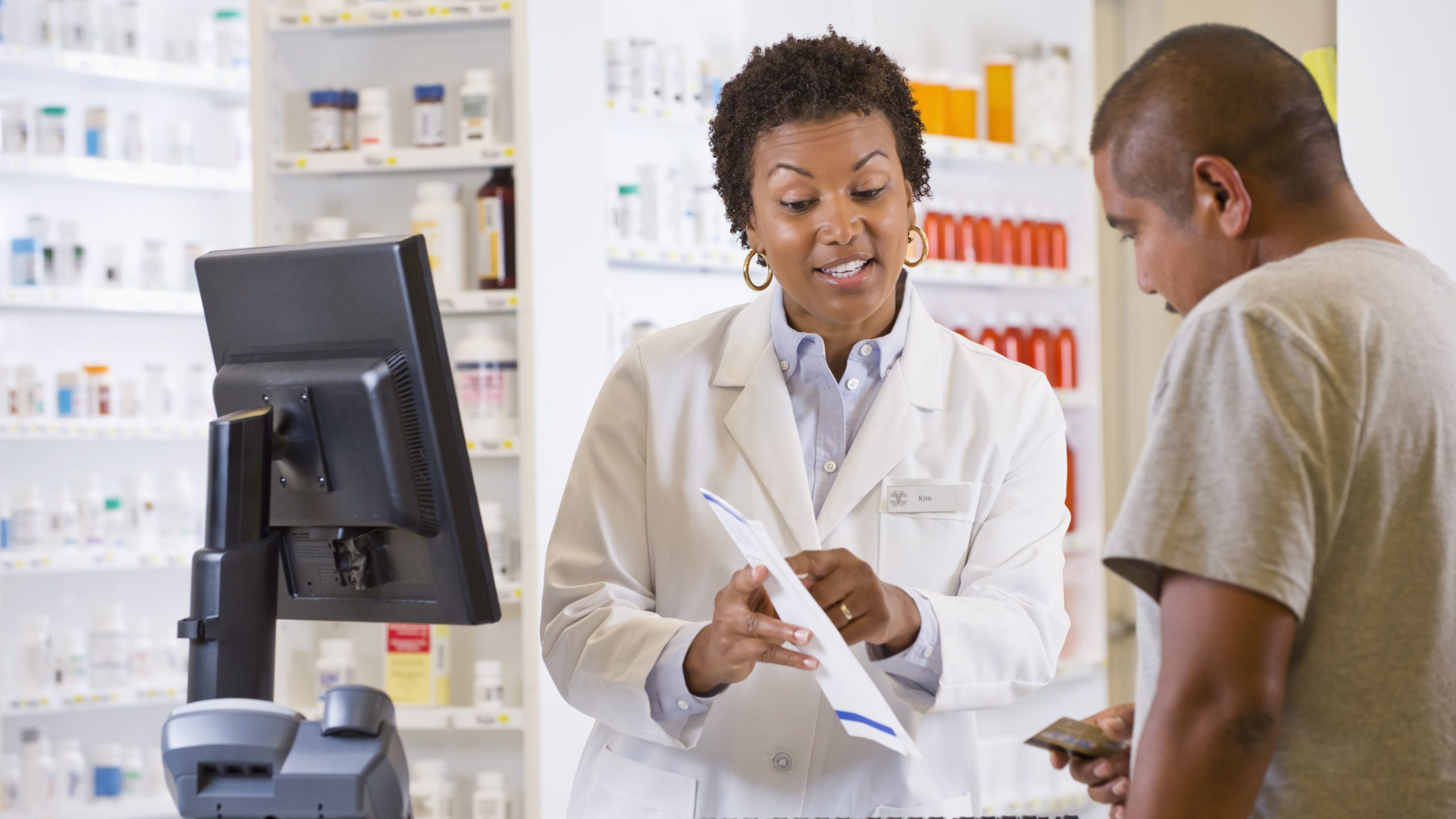 The duties of a pharmacist in the health sector cannot be overemphasize. As a pharmacist you could work in the hospital, pharmaceutical industry, NGOs, food and drug regulatory agencies, research institututes, academia, militrary etc.
The role of a pharmacist differs considerably depending on the industry. However, the general role of a pharmacist revolves around dispensing of prescribed medicine.
-->
Who is a Pharmacist?
A pharmacist is a trained healthcare professional who practice pharmacy. Generally, they are involved in all aspects of medicine delivery to patients. They are in charge of dispensing of prescription medications.
A pharmacist has expert knowledge of medications and can advise members of the public in this matter and will also give advice on over-the-counter remedies that can be purchased for minor ailments or non-serious illnesses such as a cold.
There are also specific specialty pharmacists, some of them being veterinary, oncology, clinical, nuclear, consultant and industrial. Others may work in research relating to the pharmaceutical industry, researching new drugs and other health and nutrition issues.
What Does a Pharmacist Do?
Pharmacists generally are responsible for:
the quality of medicines supplied to patients
ensuring that the supply of medicines is within the law
ensuring that the medicines prescribed to patients are suitable
advising patients about medicines, including how to take them, what reactions may occur and answering patients' questions.
Pharmacists also:
supervise the medicines supply chain and ensure pharmacy premises and systems are fit for purpose
advise other healthcare professionals about safe and effective medicines use, and safe and secure supply of medicines
respond to patients' symptoms and advise on medicines for sale in pharmacies
provide services to patients, such as smoking cessation, blood pressure measurement and cholesterol management
supervise the production and preparation of medicines and assessments of quality of medicines before they are supplied to patients from pharmaceutical manufacturers.
Where Can I Work as a Pharmacist?
Pharmacist work in a wide variety of workplace settings, including:
Public Hospital
Academia
Cancer Care Centres
Retail pharmacies
Public health agencies
NGOs
Private Practice
Sport and Fitness Gyms
Surgery clinics
How to Become A Pharmacist in Ghana
Below is a step by step guide on how to become a pharmacist in Ghana.
1. Obtain a B. Pharm Degree
To become a pharmacist in Ghana, you need to obtain a bachelor's degree in Pharmacy at an accredited institution in Ghana or abroad. In Ghana, it takes four (4) years to obtain a B.Pharm degree. However, it takes six years to obtain a D.Pharm degree.
RECOMMENDED: Courses to Consider after B.Pharm Degree.
2. Complete an Internship
To become a registered pharmacist in Ghana, it's mandatory to complete a one-year internship program at an accredited institution. The internship program comprise of two phases: clinical and community phase.
Both locally and foreign pharmacy graduates are expected to complete the two phases of the internship.
Clinical Phase, consisting of 1500 hours of training, to be completed in 9 months, in an accredited internship site under the supervision of an accredited internship preceptor.
Community Phase, consisting 480 hours of training, to be completed in 3 months, in an accredited community pharmacy under the supervision of an accredited internship preceptor.
3. Pass the Ghana Pharmacy Professional Qualification Exam
If you want to practice as a pharmacist in Ghana, you will need to pass the Ghana Pharmacy Professional Qualification Exam (GPPQE). The examination holds twice yearly; July and November.
The examination consist of three parts (I, II and III). To qualify (pass), a candidate must obtain at least 60% of the total marks. However, candidates are required to score at least 40% in each section and the oral.
-->
Ghana fresh graduate pay a prescribed examination fee of GH₵350.00 while foreign applicants (fresh graduates) pay GH₵3,200.00. Foreign-based practicing pharmacists who apply to write the GPPQE in Ghana pay a fee of GH₵4,000.00.
Universities Offering Pharmacy in Ghana
Below is the list of instituion offering a degree in pharmacy in Ghana.
Kwame Nkrumah University of Science and Technology
University of Ghana
Central University
University of Development Studies
University of Health and Allied Sciences
Entrance University College of Health
Requirements to Study Pharmacy in Ghana
There some requirements that you must meet before being offered admission to study pharmacy in a Ghanaian university.
WASSCE/SSSCE APPLICANTS
Credits passes in THREE (3) Core Subjects: English, Mathematics and Integrated Science
Credits passes in THREE (3) Elective Subjects: Biology, Chemistry and Physics or Mathematics.
A' LEVEL APPLICANTS
FIVE (5) credits at the O' Level, including English Language and Mathematics, plus THREE (3) passes at the A' Level in Biology, Chemistry and Physics or Mathematics. Applicants must also have a pass in General Paper.