WAEC Ghana Results 2020: How to Check WASSCE Result 2020. The West African Examination Council (WEAC) Ghana August/September (May/June) Examination Results for 2020/2021 has been released.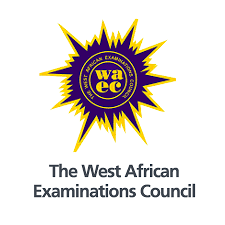 The management of the West African Examinations Council (WAEC) Ghana has released the 2020 WASSCE Results – Candidates that wrote the 2020 exams are to follow the procedures below to check your Result on WAEC Portal. Candidates are expected to buy WAEC Scratch Card to check your result.
MOST RELATED:
WAEC Ghana Results 2020: How to Check WASSCE Result Online
WAEC WASSCE Exam results have been successfully uploaded online, follow the below steps to check your result:
Visit the WAEC May/June Result Checker Online Portal via the link below;
http://ghana.waecdirect.org
Enter your Index Number.
Select the Type of Examination (e.g.  WASSCE).
Select your Examination Year eg. 2020.
Enter the Card Serial Number found on the reverse side of your Scratch card.
Enter the 12-digit Personal Identification Number (PIN) on your Scratch card eg. 012345678912.
Confirm your Index Number and Examination Year. This is to ensure that your examination information is correct.
Click on Submit and wait for the display in the popup window. This may take several minutes.
READ ALSO: Things You Should Know About WAEC Result Checking
Good luck.
Important Links to WAEC Private
ABOUT WAEC EXAMS
RESULTS
OTHER SERVICES
Corporate Website |  FAQ |  Scratchcard Outlets
WAECDIRECT-GHANA ONLINE SERVICE
Result Confirmation
Result Verification
is 2020 WAEC result Private out?
is WAEC GCE 2020 result coming out?
WAEC Private result 2020/2021
How to Check WASSCE Result 2020
2020 WASSCE Result Checker
WAEC result Nov/Dec 2020/2021 is out
WAEC Private 2020 out when
WAEC 2020 result will be out when
WAEC result  Private be out how to check
WAEC GCE result without scratch card