Pentecost University Academic Calendar for the 2020/2021 Academic Year has been released. The Pentecost University College Ghana Academic Calendar for 2020/2021 is the breakdown of events to be carried out by the University for this academic year.
--Advertisements--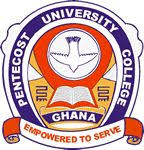 The management of the Pentecost University Ghana has released the official academic calendar for the institution for the 2020/2021 academic session.
The Pentecost University Academic Calendar serves as an information source and planning document for students, faculty, staff and departments, as well as outside organisations. The calendar includes registration dates, class start dates, add/drop deadlines, exam dates and more.
Pentecost University Academic Calendar
--Advertisements-- -->
The Pentecost University Academic Calendar is successfully uploaded online, to check the calendar follow the below lead from:- 
FIRST SEMESTER/TRIMESTER
ACTIVITY
DATE
Online Registration begins for Fresh/Continuing/STML Students
Monday, January 11, 2021
Arrival of Fresh/Continuing Students –

(Regular/Evening/Weekend)

Saturday, January 16, 2021
Orientation/Medical Examinations
Monday, January 18, 2021 – Saturday, January 23,

2021

Lectures Begin for Continuing Students

(Regular & Evening Students)

Monday, January 18, 2021
Lectures Begin for Continuing Students

(Weekend Students)

Friday, January 22, 2021
COMMENCEMENT SERVICE

Sunday, January 24, 2021

Lectures Begin for Fresh Students

(Regular & Evening Students)

Monday, January 25, 2021
Lectures Begin for Fresh Students – (Weekend Students)
Friday, January 29, 2021
Deadline for Online Registration –

Regular/Evening/Weekend/STML Students

Saturday, January 30, 2021
Late Online Registration – Regular/Evening/Weekend/ STML Students
Monday, February 01, 2021
Deadline for Late Registration –

Regular/Evening/Weekend/STML Students

Saturday, February 13, 2021
2020/2021 BLOCK I FOR STML STUDENTS
Resit/Supplementary Tutorials
Monday, January 11, 2021 – Friday, January 15, 2021
Resit/Supplementary Examination
Monday, January 18, 2021 – Friday, January 22, 2021
The arrival of STML Fresh/Continuing Students
Sunday, January 31, 2021
Lectures for STML Students
Monday,   February 01, 2021 – Friday, March 12, 2021
Revision for STML Students
Monday, March 15, 2021 – Thursday, March 18, 2021
End of 2020/2021 Block I Examinations
Friday, March 19, 2021 – Friday, March 26,

2021

MISSIONS (Tuesday, February 16, 2021 – Sunday, February 21, 2021)
MATRICULATION (Friday, February 26, 2021)
READING WEEK

Monday, March 08 – Friday, March 12, 2021 (Provisional)

Processing, Auditing and Approval of STML Examination Results Monday, March 29 – Friday, April 30, 2021
Assessment of Lecturers, Courses and Administrative Staff

by Students (Level 100 – 400 Regular, Evening & Weekend)

Monday, March 15, 2021 –

Saturday, March 20, 2021
Submission of Extenuating Circumstances Form (Level

100 – 400 (Regular/Evening/Weekend)

Monday, March 29, 2021-

Saturday, April 10, 2021

EASTER BREAK

Friday, April 02, 2021- Monday, April 05, 2021

Lectures Ends
Saturday, April 17, 2021
Revision Week
Monday, April 19, 2021 – Saturday, April 24, 2021
First Semester/Trimester Examinations
Monday, April 26, 2021 – Saturday, May 08, 2021
Students Depart
Saturday, May 08, 2021
Semester/Trimester Break (Monday, May 10, 2021 – Thursday, June 03, 2021)
Processing and Auditing of Examination Results (Level 100 – 400 Regular/Evening/Weekend)

Monday, May 10, 2021 – Friday, June 11, 2021

Deadline for Submission of Faculty Board Report on Examination Results to Secretary of the Academic Board
Monday, June 14, 2021
Academic Board Meeting to consider First Semester Examination Results (Level 200 – 400

Regular/Evening School Students)

Thursday, June 17, 2021
Publication of Results Online subject to the Academic

Board's approval

Friday, June 18, 2021
SECOND SEMESTER/TRIMESTER
Online Registration begins for Students
Monday, May 31, 2021
Arrival of Students
Friday, June 04, 2021
Lectures Begin for Students
Monday, June 07, 2021
COMMENCEMENT SERVICE

Sunday, June 13, 2021

Deadline for Online Registration
Saturday, June 19, 2021
Late Online Registration
Monday, June 21, 2021
Deadline for Late Registration
Saturday, July 03, 2021
Mid-Semester/Trimester Examinations
Monday, July 19, 2021 – Saturday, July 24, 2021
Deadline for Submission of Project Work
Monday, July 26, 2021
COMMUNITY PROJECT AND ENTREPRENEURIAL WORKSHOP

Monday, June 28, 2021 – Friday, July 02, 2021

PRAYERFEST (Tuesday, July 27, 2021 – Sunday, August 01, 2021)
Assessment of Lecturers, Courses and Administrative Staff by Students
Monday, August 02, 2021 –

Saturday, August 06, 2021

Submission of Extenuating Circumstances Form
Monday, August 09, 2021 – Saturday, August 21,

2021

Lectures Ends
Saturday, September 04, 2021
Revision Week
Monday, September 06, 2021 – Saturday,

September 11, 2021

Second Semester/Trimester Examinations
Monday, September 13, 2021 – Saturday,

September 25, 2021

Students Depart
Saturday, September 25, 2021
STML Resit/Supplementary Tutorials
Monday, May 10, 2021 – Friday, May 14, 2021
STML Resit/Supplementary Examinations
Monday, May 17, 2021 – Friday, May 21, 2021
2020/2021 BLOCK II FOR STML STUDENTS
Online Registration begins for STML Students
Monday, May 3, 2021
Resit/Supplementary Tutorials
Monday, May 10, 2021 – Friday, May 14, 2021
Resit/Supplementary Examination
Monday, May 17, 2021 – Friday, May 21, 2021
Deadline for Online Registration
Friday, May 21, 2021
The arrival of STML Students
Sunday, May 23, 2021
Late Online Registration
Monday, May 24, 2021
Deadline for Late Online Registration
Monday, June 4, 2021
Lectures for STML Students
Monday, May 24, 2021 – Friday, June 18, 2021
Revision for STML Students
Monday, June 21, 2021 – Thursday, June 24, 2021
End of 2020/2021 Block II Examinations
Friday, June 25, 2021 – Friday, July 02, 2021
Processing, Auditing and Approval of STML Examination Results Monday, July 05, 2021 – Friday, August 13, 2021
Long Vacation Semester Break (Monday, July 12, 2021 – Friday, August 20, 2021)
Long Vacation Resit/Supplementary Registration/Tutorials/Examinations
Resit/Supplementary Registration
Monday, April 19, 2021- Friday, June 11, 2021
Resit/Supplementary Tutorials
Monday, July 19, 2021 – Friday, July 31, 2021
Resit/Supplementary Examinations
Monday, August 02, 2021 – Friday, August 13,

--Advertisements--

2021

Processing, Auditing and Approval of Resit/Supplementary Examination Results Monday, August 16, 2021– Tuesday, August 31, 2021
Processing and Auditing of Examination Results (Level 100 – 400 Regular, Evening and Weekend)

– Monday, July 12, 2021 – Friday, August 20, 2021

Deadline for Submission of Faculty Board Report on Examination Results to Secretary of the Academic Board
Monday, August 16, 2021
Academic Board Meeting to consider Second Semester/Trimester Examination Results (Level 100 – 400 Regular/Evening/Weekend School Students)
Wednesday, August 18, 2021
Publication of Results Online subject to the Academic Board's approval
Friday, August 20, 2021
Resit/Supplementary Registration/Tutorials and Examination for Second Semester/Trimester

Papers (Monday, August 23, 2021 – Friday, September 03, 2021)

Resit/Supplementary Registration/Tutorials
Monday, August 23, 2021 – Friday, August 27,

2021

Resit/Supplementary Examination
Monday,     August     30,     2021     –                     Friday,

September 03, 2021

Academic Board Meeting to consider approve

Resit/Supplementary Examination Results

Thursday, September 16, 2021
THIRD TRIMESTER FOR WEEKEND SCHOOL STUDENTS
Registration
Monday, September 27, 2021
Lectures Begin for Weekend School Students
Friday, October 01, 2021
Deadline for Online Registration
Saturday, October 16, 2021
Deadline for Late Registration
Saturday, October 30, 2021
Mid-Trimester Examinations
Friday, November 05, 2021 – Saturday, November 06, 2021
Assessment of Lecturers, Courses and Administrative Staff

by Students

Friday, September 03, 2021 – Saturday, September

04, 2021

Submission of Extenuating Circumstances Form
Friday, November 12, 2021- Saturday, November

13, 2021
Revision Week (Weekend School)
Friday, November 26, 2021 –

Saturday, November 27, 2021

Third Trimester Examinations for Weekend Students
Friday, December 03, 2021 –

--Advertisements-- -->

Saturday, December 11, 2021

Processing and Auditing of Examination Results (Level 100 – 400 Weekend) Monday, December 13, 2021 – Friday, January 21, 2022
Deadline for Submission of Faculty Board Report on Examination Results to Secretary of the Academic Board
Monday, January 24, 2022
Academic Board Meeting to consider Third Trimester

Examination Results (Level 100 – 400)

Wednesday, January 26, 2022
Publication of Results Online subject to the Academic

Board's approval

Thursday, January 27, 2022
GRADUATE SCHOOL (FRESHERS/CONTINUING STUDENTS)
ACTIVITY
DATE
FIRST TRIMESTER(FRESHERS AND CONTINUING MBA/MCOM 12TH AND 13TH COHORTS)
Online Course Registration
Saturday, November 14 2020
Deadline for Online Registration
Saturday, December 5, 2020
Late Online Registration
Saturday, December 12, 2020
Deadline for Late Online Registration
Saturday, December 19, 2020
Christmas Break (Saturday, December 19, 2020 – Friday, January 8, 2021)
2020/2021 MSc. Health Planning, Policy & Management (2nd Trimester)
Arrival & Revision
Monday, January 04, 2021 – Tuesday, January 05,

2021

First Trimester Examination
Wednesday, January 06, 2021 – Saturday, January 09,2021
Lectures Begins for Second Trimester
Monday, January 11, 2021 – Friday, January 22, 2021
2020/2021 BLOCK I FOR MA PENTECOSTAL STUDENTS
Online Course Registration
Monday, January 04, 2021
Resit/Supplementary Tutorials
Monday, January 11, 2021 – Friday, January 15, 2021
Resit/Supplementary Examination
Monday, January 18, 2021 – Friday, January 22, 2021
Deadline for Online Registration
Friday, January 22, 2021
Arrival of MA Pentecostal Fresh/Continuing Students
Sunday, January 17, 2021
Late Online Registration
Monday, January 25, 2021
Deadline for Late Online Registration
Friday, February 5, 2021
Lectures for MA Pentecostal Students
Monday, January 18, 2021 – Friday, February 12, 2021
Revision for MA Pentecostal Students
Monday,    February   15,    2021   –                    Thursday,

February 18, 2021

End of 2020/2021 Block I Examinations
Friday, February 19, 2021 – Friday, February 26, 2021
(MBA/MCOM 12TH AND 13TH COHORTS)
Mid-Trimester Examinations
Saturday, February 13, 2021
Assessment of Lecturers, Courses and Administrative Staff by Students
Saturday, February 13, 2021
Submission of Extenuating Circumstances Form
Saturday, February 13, 2021 –

Saturday, February 20, 2021

Lectures Ends
Saturday, February 27, 2021
Revision Week
Saturday, March 6, 2021
End of Trimester Examinations
Friday, March 12, 2021 – Saturday, March 20, 2021
Processing, Auditing and Approval of MA Pentecostal Students Examination Results Monday, March 01 – Friday, April 2, 2021
Trimester Break (Saturday, March 20, 2021 – Friday, April 8, 2021)
Processing and Auditing of Examination Results (Monday, March 22, 2021 – Saturday, April 10, 2021)
Graduate Board Meeting to consider First Trimester Examination Results
Monday, April 12, 2021
Publication of Provisional Results Online subject to Academic Board Approval
Tuesday, April 13, 2021
Deadline for Submission of Graduate Board Report on Examination Results to Secretary of

the Academic Board

Thursday, April 15, 2021
Academic Board Meeting to consider and approve First Trimester Examination Results
Thursday, June 17, 2021
Publication of Final Results Online
Friday, June 18, 2021
SECOND TRIMESTER
Online Course Registration
Saturday, March 27, 2021
Deadline for Online Registration
Saturday, April 9, 2021
Lectures Begin
Saturday, April 9, 2021
Late Online Registration
Saturday, April 16, 2021
Deadline for Late Online Registration
Saturday, April 30, 2021
Mid-Trimester Examinations
Saturday, May 29, 2021
Assessment of Lecturers, Courses and Administrative Staff by Students
Saturday, June 12, 2021
Submission of Extenuating Circumstances Form
Saturday, June 19, 2021 –

--Advertisements--

Saturday, June 26, 2021

Lectures Ends
Saturday, July 3, 2021
Revision Week
Saturday, July 10, 2021
End of Trimester Examinations
Friday, July 16, 2021 – Saturday, July 24, 2021
2020/2021 BLOCK II FOR MA PENTECOSTAL STUDENTS
Online Registration begins for STML Students
Monday, May 3, 2021
Resit/Supplementary Tutorials
Monday, May 10, 2021 – Friday, May 14, 2021
Resit/Supplementary Examination
Monday, May 17, 2021 – Friday, May 21, 2021
Deadline for Online Registration
Friday, May 21, 2021
Arrival of STML Students
Sunday, May 23, 2021
Late Online Registration
Monday, May 24, 2021
Deadline for Late Online Registration
Monday, June 4, 2021
Lectures for STML Students
Monday, May 24, 2021 – Friday, June 18, 2021
Revision for STML Students
Monday, June 21, 2021 – Thursday, June 24,

2021

End of 2020/2021 Block II Examinations
Friday, June 25, 2021 – Friday, July 02, 2021
Processing, Auditing and Approval of MA Pentecostal Examination Results Monday, July 05, 2021 – Friday, August 13, 2021
Trimester Break (Saturday, July 24, 2021 – Friday, August 6, 2021) – 12TH, 13TH, 14TH Cohorts
Processing and Auditing of Examination Results

(Monday, July 26, 2021 – Saturday, August 21, 2021) – 12TH, 13TH, 14TH Cohorts

Graduate Board Meeting to consider First Trimester Examination Results
Monday, August 16, 2021
Deadline for Submission of Graduate Board Report on Examination Results to Secretary of the Academic Board
Tuesday, August 17, 2021
Academic Board Meeting to consider and approve Second Trimester Examination Results
Wednesday, August 18, 2021
Publication of Results Online
Thursday, August 19, 2021
THIRD TRIMESTER
Online Course Registration
Saturday, July 31, 2021
Lectures Begin
Saturday, August 7, 2021
Deadline for Online Registration
Saturday, August 14, 2021
Late Online Registration
Saturday, August 21, 2021
Deadline for Late Online Registration
Saturday, September 4, 2021
Submission of Soft copy Long Essay for Plagiarism Test (12th Cohort MBA/MCOM)
Saturday, September 18, 2021
Submission of Plagiarism Test Results to Students (12th Cohort MBA/MCOM)
Saturday, September 25, 2021
Mid-Trimester Examinations
Saturday, September 25, 2021
Assessment of Lecturers, Courses and Administrative Staff by Students
Saturday, October 9, 2021
Re-submission of corrected Long Essay for

Panel Review and Marking (12th Cohort MBA/MCOM)

Saturday, October 9, 2021
Long Essay Panel Review (12th Cohort MBA/MCOM)
Saturday, October 16, 2021
Viva Voce (12th Cohort MBA/MCOM)
Friday, October 22, 2021
Submission of Extenuating Circumstances Form
Saturday, October 16, 2021 –

Saturday, October 23, 2021

Lectures Ends
Saturday, October 30, 2021
Final submission of Long Essay (12th Cohort MBA/MCOM)
Saturday, November 6, 2021
Revision Week
Saturday, November 6, 2021
End of Trimester Examinations
Friday, November 12, 2021 – Saturday, November 20, 2021
Trimester Break (Saturday, July 24, 2021 – Friday, August 6, 2021)
Processing and Auditing of Examination Results (Monday, July 26, 2021 – Saturday, August 21, 2021)
Graduate Board Meeting to consider First Trimester Examination Results
Monday, August 16, 2021
Deadline for Submission of Graduate Board Report on Examination Results to Secretary of

the Academic Board

Tuesday, August 17, 2021
Academic Board Meeting to consider and approve Second Trimester Examination Results
Wednesday, August 18, 2021
Publication of Results Online
Thursday, August 19, 2021
--Advertisements--