The Ghana National Service Scheme, NSS Pin code for National Service enrolment for the 2020/2021 has been released on the National Service Portal – portal.nss.gov.gh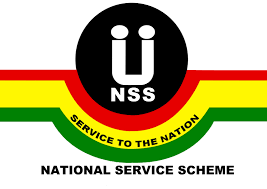 https://portal.nss.gov.gh: The National Service Scheme, NSS Pincode checker for nurses enrolment for 2020/2021 has been enabled. All candidates should see how to check pin below.
The Management of Ghana National Service Scheme (GNSS) has released a total of Fifteen Thousand Four Hundred and One (15,401) Personal Identification Number (PIN) Codes for the enrollment of newly Trained Teachers from all the accredited Colleges of Education in the country to begin with their mandatory National Service for 2020/2021 service year.
RECOMMENDED: NSS Releases Pin Codes For 2020/2021 Nurses Enrolment.
All prospective national service personnel are, therefore, requested to visit the scheme's website www.nss.gov.gh to access their PIN Codes with their respective index numbers, and to proceed to any branch of Agricultural Development Bank Ltd (ADB) throughout the country to make payment of an amount of GH¢40.00 or GH¢41.00 using MTN Mobile Money to activate the enrolment process. Prospective national service personnel can also make payment through MTN mobile money by following the under-listed steps:
HOW TO REGISTER FOR NSS 2019/2020
1. Dial *170#
2. Choose Option 2 "Pay Bill"
3. Choose General Payments (Option 6)
4. Enter Payment code as – NSS PINCODE (type NSS, put a space, then type your PINCODE). The menu will return to your name for confirmation.
5. Enter the deposit amount (GH¢41.00).
6. Enter NSS reference
7. Enter PIN to confirm payment
8. You will receive a message to confirm transaction
Management urges all prospective National Service Personnel to ensure that they complete their enrolment process on or before Friday the 22nd of November, 2019.