Have you been wondering how to become an engineer in Ghana? In this article, I'll explain the necessary steps that you need to take to become a qualified engineer in Ghana.
The field of engineering is very broad with varied career opportunities. With a degree in engineering, you could work anywhere from aerospace to construction using the latest technology to design products, testing your scientific knowledge in the healthcare and food industries or working on innovative railway projects.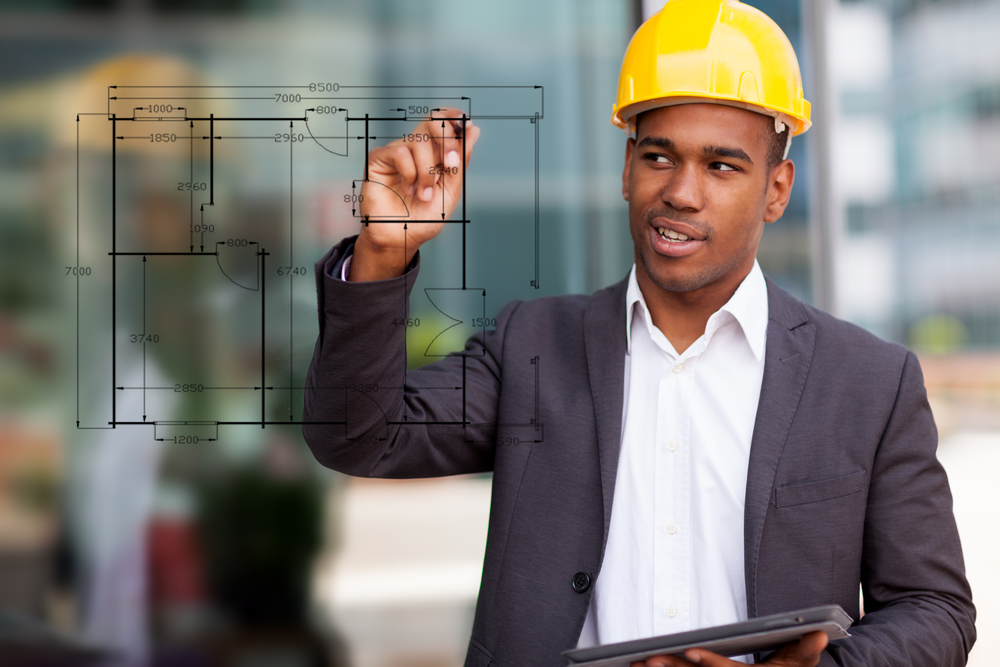 -->
There are many career opportunities around the world as a graduate of engineering. However, not all engineering courses are high paying. I recommend you check out our list of highest paying engineering jobs.
Different Types of Engineering
There are many branches of engineering courses available at Ghanaian universities and abroad.
Chemical Engineering
Chemical engineering uses scientific principles to create new products from raw materials. You could be involved in the design and manufacturing stage of product development or testing new materials. As a chemical engineer, you could work in industries such as food production, mineral extraction and processing, mining, petrochemicals and pharmaceuticals.
Civil Engineering
Civil engineering deals with the design, testing, construction and maintenance of the environment. They can work across environmental, geotechnical, control, structural and transportation projects. This can involve projects for roads, bridges and canals, renewable energy, drilling and even responding to natural disasters.
Electrical and Electronic Engineering
Electrical engineers research, design and test new technology and electrical systems in products and buildings. Work can cover a range of industries and areas, including building and services, transport, manufacturing and production, robotics, telecommunications, energy and digital technology.
Mechanical Engineering
This is a hands-on role working across all stages of product development, from research and design to installation and commissioning. Most industries rely on mechanical systems with opportunities across a range of areas from aerospace and manufacturing to construction and railway.
Computer Engineering
Computer Engineering combines the fields of electrical engineering and computer science to create new computer hardware and software. They're involved in the design of computer architecture and function across roles as software and hardware engineers. This field deals not necessarily with the virtual world we see but the physical components of computers systems.
Petroleum Engineering
Petroleum engineering is the field of engineering that deals with the exploration, extraction, and production of oil. It also increasingly deals with the production of natural gas.
Aeronautic Engineering
This engineering field deals with the creation, design, and maintenance of travel machines, including airplanes, missiles, helicopters, satellites and spacecraft. They not only create the machines but also use their knowledge of technology and aviation to create the most energy-efficient machines on the market.
Marine Engineering
Marine engineers design, build, tests and repair ships, boats, underwater craft, offshore platforms, and drilling equipment. They often work closely with naval architects to design everything from small yachts and fishing boats to submarines and aircraft carriers.
Metallurgical and Materials Engineering
Metallurgical engineers focus on the production of metals, metallic parts and the properties of those materials. They help make products stronger, more durable, lighter weight and more energy-efficient, especially when utilizing recycled materials rather than ores.
Systems Engineering
Systems engineering deals with building, analyzing and managing a system—be it electrical, mechanical, chemical, biological or one involving business processes and logistics.
Production Engineering
Production engineering, also known as manufacturing engineering, is the design, development, implementation, operation, maintenance, and control of all processes in the manufacture of a product.
Agricultural Engineering
Agricultural Engineering is the area of engineering concerned with the design, construction and improvement of farming equipment and machinery.
-->
Food Engineering
Food engineers design and develop systems for production, processing, distributing, and storing food and agricultural materials. Applications include food safety and quality, biorefining, pharmaceuticals, and environmentally-friendly packaging.
Others
Geological Engineering
Aerospace Engineering
Biomedical Engineering
Automobile Engineering
Industrial Engineering
Telecommunications Engineering
Geomatic Engineering
Steps to Become an Engineer in Ghana
There are actually four main steps to becoming an engineer in Ghana.
Get a Science Background
If you aspire to become an engineer, you need to get a science background. It's important to take up science subject at SHS. Recommended subjects for engineering include English language, Mathematics, Physics, Biology, Agriculture, Technical Drawing, Integrated Science & Social Studies etc.
Additionally, you must take these subjects in your West African Examination Council (WAEC) exams and pass with at least a credit in all of them. However, you can boost your chances by scoring at least B3 at O'level.
Undergraduate Degree
To become an engineer, you need to enrol for engineering undergraduate degree at the University. You can enrol in an accredited engineering university in Ghana or abroad.
In Ghana, it takes about three to five years to obtain a bachelor of engineering (BEng) degree. So you could choose any of the engineering disciplines and apply to any accredited university.