Ghana Statistical Service Recruitment 2021/2022 is out | The Ghana Statistical Service Recruitment Form for Field Officer 2021/2022.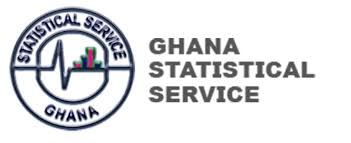 We believe you visited this page because you want to apply for the Ghana Statistical Service Recruitment. Just, read on while we take you through the process of applying for the Ghana Statistical Service Recruitment 2021/2022.
Ghana Statistical Service Recruitment
In accordance with the objectives of Ghana Statistical Service (GSS) – provision of quality,
relevant, accurate and timely statistical information for the purpose of national development -as stipulated in Clause 3 of the Statistical Service Act, 2019 (Act 1003), and oversight of capacity building in the statistical ecosystem, GSS routinely engages data collection personnel in the discharge of its duties. The engagement of field staff is preceded by trainings aimed at equipping trainees with the knowledge, understanding and application of the instruments for data collection. Due to the recurrence of this activity in the conduct of national censuses and surveys, GSS has resolved to certify trainers to engender the following: continuous learning, retraining and coaching; a three-way (GSS, field staff and respondents) trust building; equitable distribution of trainers across localities and enumeration areas; creation of a a pool of trainers to be used by all data collection institutions; and institute a career development path for trainers.
Job Title: Field Personnel
The population and Housing Census (2021PHC) will be undertaking this year April/May 2021.  And hence recruitment of field personnel is currently in effect.
We entreat all Assembly members who wish to be engaged in the 2021 census to make use of the online application portal.
The minimum requirement is a tertiary certificate and a residence in the district
-->
How to Apply for Ghana Statistical Service Recruitment
Visit the Ghana Statistical Service recruitment portal: https://phc2020.statsghana.gov.gh/
Enquiries
Applicants may contact GSS on 0591476893, 0206850157 or 0551625567 from 8 am – 8 pm or email [email protected] for further information and clarification.
Deadline:  The portal will be closed by the end of this month.