University of Ghana Admission Letter: How to Obtain and print UG Legon Admission Letter for the 2020/2021 academic year.
--Advertisements--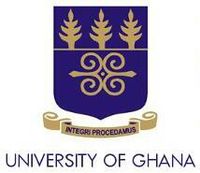 UG Admission Letter: The official University of Ghana Admission Letter is a document that indicates that you have been offered provisional admission into any degree programme in a University.
--Advertisements-- -->
Legon Admission Letter contains information about the school offered admission, the faculty/school/college, department, the degree you are pursuing and the duration of the course, basically everything you need to know about your admission.
RECOMMENDED
---
---
HOW TO PRINT UG LEGON ADMISSION LETTER 2020/2021 ONLINE.
--Advertisements--
Before you proceed to print your Legon Admission Letter, it's recommended to check your admission status on UG portal — Follow the steps here to check your status.
After confirming your Admission Status, you are to process to http://admission.ug.edu.gh/undergrad/login.php OR https://apply.ug.edu.gh/admissions/admissionstatus for Admission letter process.
--Advertisements-- -->
What next after the admissions? Find out here University of Ghana Freshers Information | After Checking Admission Status.
Do You Need Help With Your Admission Process? Please visit the University of Ghana Admission Help Desk.
--Advertisements--
All admitted students are required to log in to the link above with their admission Serial Number and Pin to download the Admission Letter.
--Advertisements--