National Service Scheme, NSS Posting 2020/2021 – How to Check National Service Posting Status  – posting.nss.gov.gh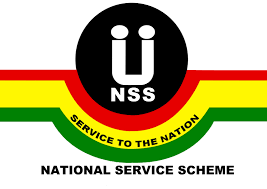 nss.gov.gh posting:  The National Service Scheme (NSS) wishes to inform the general public especially applicants that applied for National Service 2020/2021, that they can now check the National Service Posting Online following the below procedures.
HOW TO CHECK NATIONAL SERVICE POSTING – portal.nss.gov.gh/check-posting
To Check your National Service Posting Status, follow the leads below to access the list;
Congrats to all successfully posted candidates.
Note: If you get the message 'Your NSS Number may be incorrect or you have not been posted yet. Please kindly check it and try again' when checking your NSS Posting, don't panic, just check it back again another time because your posting will be updated soon.
2019 NSS Posting Statistics:
The breakdown of assignment of personnel to the various regions are as follows:
Greater Accra region: 29,057
Northern Region: 5,773
Ashanti Region: 13,628
Eastern Region: 5,076
Western Region: 6,414
Brong Ahafo Region: 5,774
Volta Region: 2,926
Upper Easter region: 2,385
Upper West Region: 1,303
Central Region: 5,626
For more information and inquiries, you can contact the National Service Scheme (NSS) by visiting the official website via http://nss.gov.gh or [email protected], +233-302-772714, +233-302-772714, 6 Patrice Lumumba Road, Airport Residential Area, Accra.