Ghana Statistical Service (GSS) interview schedule for shortlisted candidates 2021 has been announced.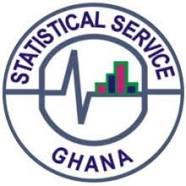 Following the publication of the list of shortlisted candidates, the management of the Ghana Statistical Service (GSS) has announced the interview date for shortlisted candidates.
In the message sighted by ghstudents.com,  shortlisted applicants are to attend an interview starting 5th May to 15th May at their respective District Offices.
-->
Called applicants who do not receive calls to come for interviews within this period are to visit the district offices of the GSS after the 15th of May 2021.
Ghana Statistical Service Interview Schedule 2021
Below is a sample of the official messages sent to successful applicants by the Ghana Statistical Service.
The message being sent to applicants, reads as follows:
"Dear Applicant, Thank you for your interest in the 2021 PHC. You are shortlisted as a Field Officer for the 2021 PHC, and interviews are scheduled between Wednesday 5th to Saturday 15th of May 2021. Your specific day of interview will be communicated to you by your District Census Officer.
Kindly enquire from your District Assembly if you have not received a call within the mentioned dates."
It further directs only those shortlisted applicants who are able to respond to the questions that will be posed to them during their face-to-face interview will be called for training. For this reason, all shortlisted applicants who received messages from the Ghana Statistical Service should prepare well for their interview.
-->
The population and housing census is said to be conducted on Sunday,27 June 2021 of which the training will commence this May after the interview.
Ghana Statistical Service Interview Requirements
Enumerators for the 2021 Population and Housing Census must have at least a Senior High School/Senior Secondary School certificate.
Shortlisted applicants will be required to bring both original and photocopies of their certificates to their interviews.
All applicants must ensure that their applications are up to date. Application status can be checked here: Check Application Status