Are you interested in joining the Ghana Armed Forces? Well, following the commencement of the sales of vouchers, the management of the Ghana Armed Forces has released a shortcode for the purchase of evouchers for interested applicants.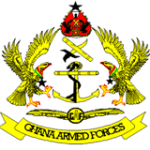 Prior to now, candidates had to visit the post office to purchase the recruitment vouchers. However, with the introduction of online voucher payment, candidates can even purchase the voucher using mobile money.
Cost of Nursing Training Voucher
To join the Ghana Armed Forces as a RECRUIT or CADET acquire a scratch card at TWO HUNDRED GHANA CEDIS (GH¢ 200.00) through USSD CODE.
-->
Shortcode for Buying Ghana Armed Forces Recruitment Voucher
Applicants can simply purchase the Ghana Armed Forces recruitment eVoucher by following the guide below. The cost of each voucher is GH 200.00 and a service charge of 7 cedis.
STEPS IN USING PHONE TO BUY THE VOUCHER
A) Dial *447*160# on your phone
You will receive the following message
Welcome to Ghana Post Services.
Letter Box
Forms and E-Vouchers
Road Safety Policy
B) CHOOSE OPTION 2 (Forms and E-Vouchers)
This pops up:
Forms N vouchers
RETRIEVE VOUCHER CODE
KNUST
UCC
GAF RECRUITMENT
UENR
TADI TECH. UNI.C) CHOOSE OPTION 4
D) This pops up:
Transaction Details
-->
Item: GAF RECRUITMENT
Unit Price: 200
Quantity: 1
Service Charge: 7.05
Total Amount: 207.05
Confirm Payment
Cancel
E) select 1 to Confirm Payment