The Ghana Education Service (GES) recruitment of graduate teachers for 2020 is currently ongoing. Interested and suitably qualified university graduates should see the application guide below.
I know you visited this page because you want to apply for the GES graduate recruitment. You're at the right place. In this page, we'll take you through the complete application procedures for GES recruitment.
The management of the Ghana Education Service (GES) is inviting applications from persons with a degree in Education for recruitment into the service.
Applicants who wish to apply should meet the following criteria:
-->
Must have a Bachelor's Degree in Education
Must have completed National Service
Must have passed the Teacher Licensure Examination
Must be prepared to work wherever posted.
Persons who do not meet all four (4) conditions stated above need not apply and will not be shortlisted if they apply.
Priority will be given to graduates with degree in high demand subjects. (e.g. Early Childhood, French, Sciences, TVET etc).
How to Apply for GES Graduate Recruitment
Qualified candidates should complete the application form on www.gespromotions.gov.gh and upload the right certificates by November 30, 2020.
Applicants should note that the GES reserves the right to post recruited teachers to where their services are needed.
This recruitment exercise is not applicable to the existing staff of the Ghana Education Service who wish to change their posting.
Application Deadline: November 30, 2020.
GES Recruitment Application Guide
Below is a step by step guide on how to apply the GES graduate recruitment.
On the portal, click on "Recruitment".
Thereafter, click on Start Filling Forms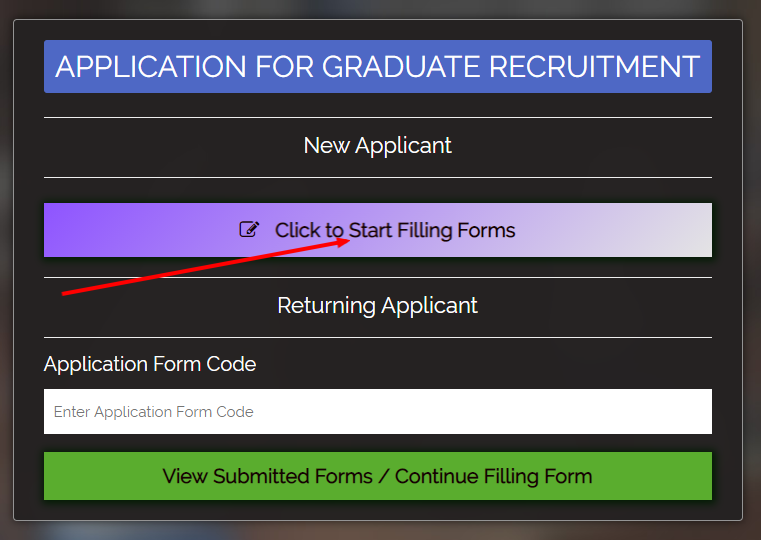 -->
Provide your personal details on the next page. Endeavour to provide accurate information. Thereafter, click on Proceed.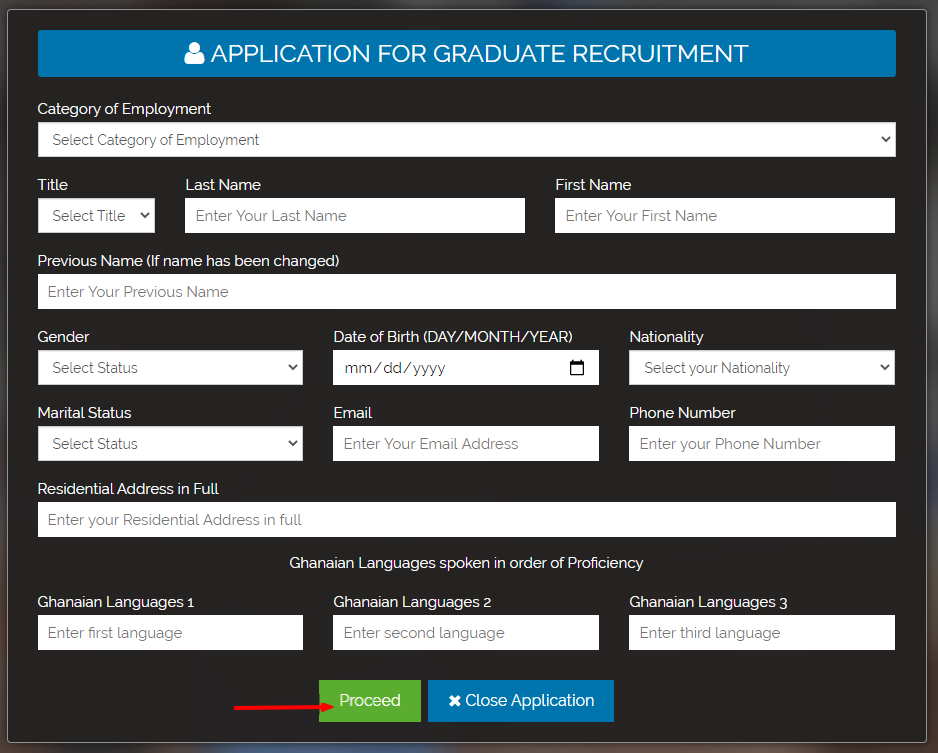 Provide your academic qualifications and necessary certifications. Also, take note of your Application Form Code. Thereafter click on Update.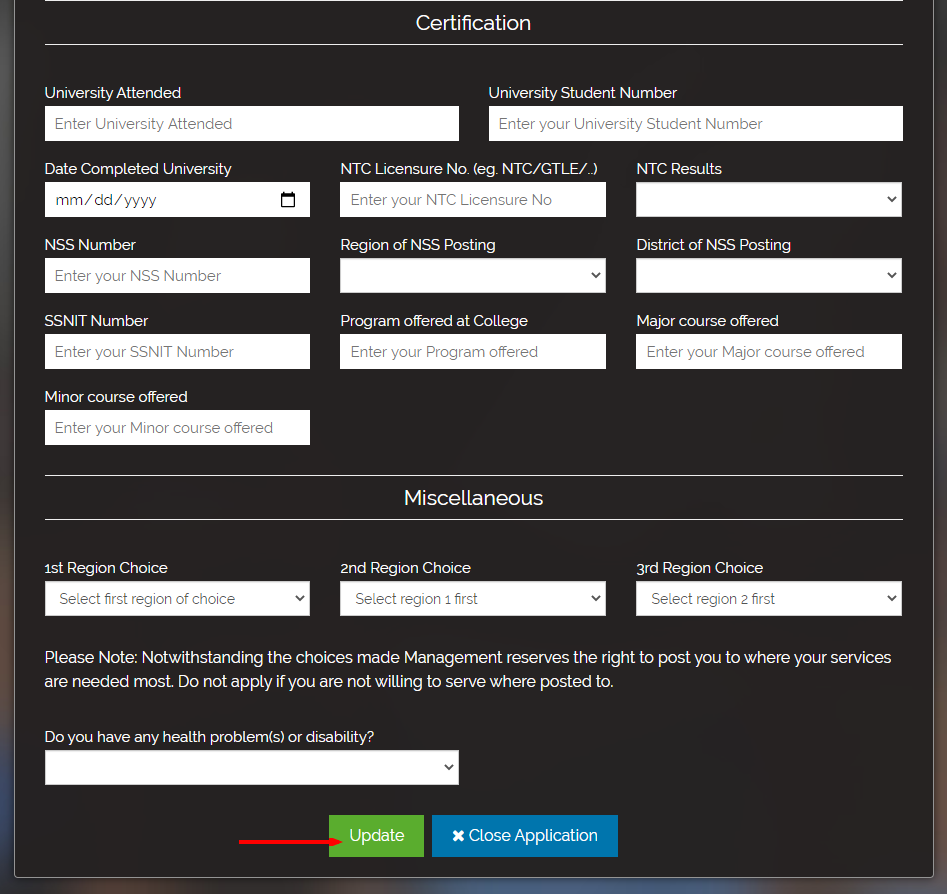 Proceed to complete your GES recruitment application. Please note that only qualified candidates will be posted.