South Africa is one of the most popular countries in Africa and also a top tourist destination. If you're looking at going to South Africa from Ghana to experience the Safari, the wine farms, and other tourist attractions, then you've to read our step by step guide on how to apply for South Africa visa in Ghana.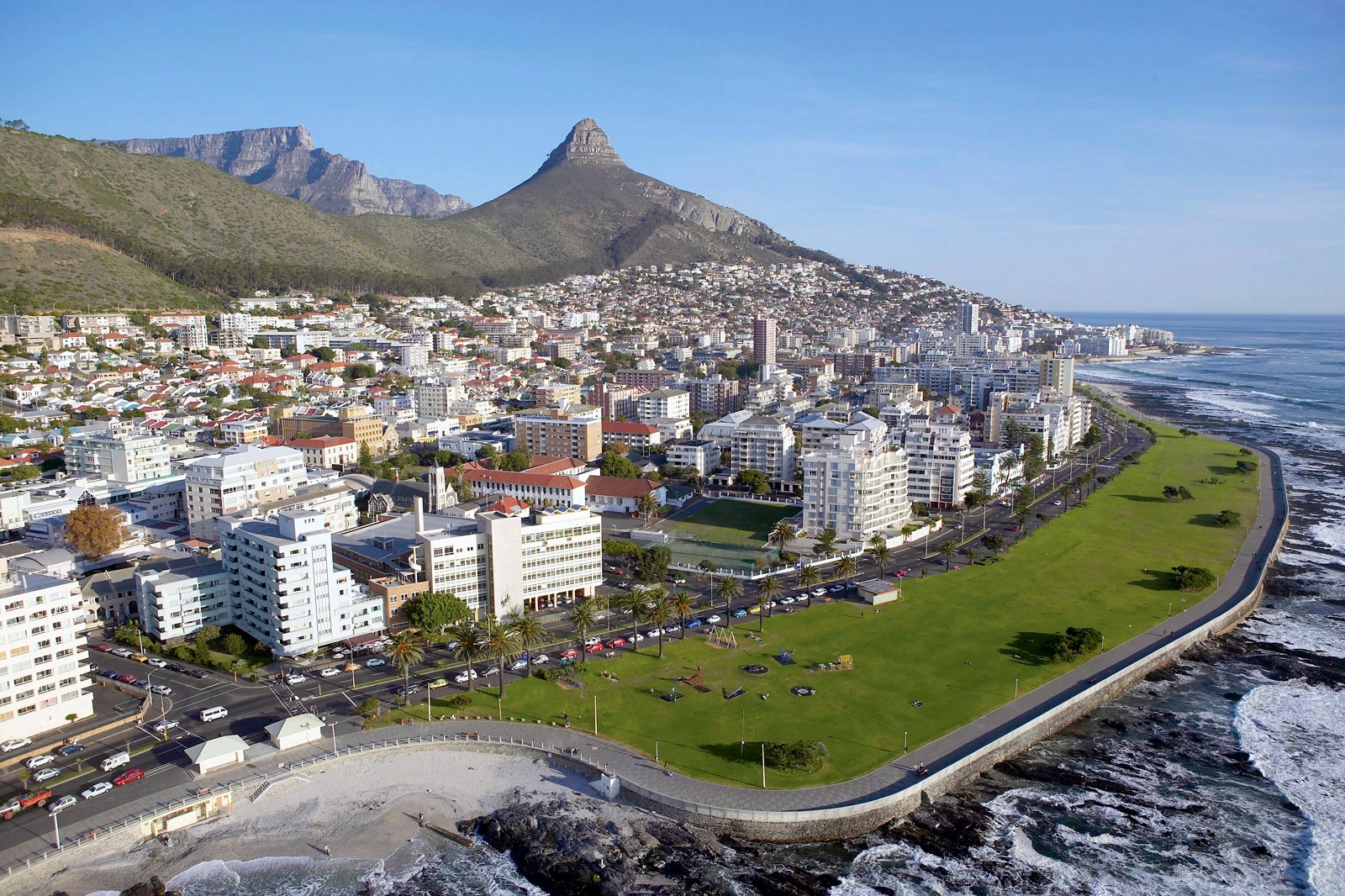 The Republic of South Africa, Home Affairs Department has issued a list of countries exempted from obtaining a South Africa visa. Citizens of these countries do not need a visa to visit South Africa. However, if you're visiting South Africa from Ghana, you'll need to apply for a visa that corresponds with your reason for travel.
Depending on the purpose of your travel to South Africa, there are different types of visas that will apply to the occasion. Whether you are planning to go on a visit, study or work and reside in South Africa permanently, you'll have to apply for a different South Africa Visa, accordingly.
What is South Africa Visa
South Africa visa is a formal endorsement on a passport of a foreigner by the South African government that allows the passport holder to enter and leave South Africa without any restriction. The visa contains some vital information about the passport holder like duration of stay, the purpose of visit and other details. The South Africa visa is valid for a period of time and they are of different types depending on the purpose of your visit.
Types of South Africa Visa
There are different categories for South Africa visas applicable to Ghanaians. These categories are based on the reason for travelling, and the duration of travel.
Visitors Visa
The South Africa visitor's visa is primarily for individuals who intend to visit family or vacation for a short period of time. The visitor's visa has a validity period of 90 days. You'll be issued a temporary residents permit which avails you the opportunity to move around freely throughout your period of stay.
Study Visa
The South Africa study visa is issued to individuals who intend to study in South Africa. As a requirement, you'll be required to show proof of provisional admission by an institution in South Africa. For more information, see our guide on how to apply for South Africa Student Visa in Ghana.
Work Visa
The South Africa work visa is issued to individuals who have been offered a job in South Africa. The visa duration is based on the type of work applied for. They are a number of work visas and they include the following;
General work Visas: This has a duration which is dependent on the contract of employment.
The Critical skill work visa
The Intra-company Transfer Work Visa
Business Visa
The South Africa business visa is issued to individuals who intend to start a business in South Africa or intend to invest in an existing business in the country. The applicant also has to sign an undertaking that at least 60% of the staff would be from South Africa. You'll also have to show evidence of financial capacity to fund and sustain the business. South Africa business visa has a validity period of 3 to 5 years.
Medical Treatment Visa
The Medical visa is issued to individuals who intend to visit South Africa for medical purpose. The South Africa medical visa has a validity period of 6 months. However, you can re-apply again once the visa expires.
As part of the requirements, you'll need to provide a letter from your medical practitioner or a medical institution, indicating the reason for the treatment, the period of treatment and particulars of the treatment plans in South Africa.
Corporate Visa
A corporate visa allows a corporate entity to employ a group of foreign workers whether skilled, semi-skilled or unskilled workers for a stipulated period not exceeding 3 years. This type of visa is usually requested by the corporate organization on behalf of the workers.
South Africa Visa Requirements for Ghanaians
The general documents that you must have in order to obtain a South African visa are as follows:
An international passport with validity period not less than 30 days after the expiry of the intended visit.
Two identical passport photograph (35mmx45mm) on white background showing your complete face.
A completed form BI-84 (application for a visa).
Payment of the prescribed visa application fee.
A yellow-fever vaccination certificate (if required).
Statement and documentation confirming the purpose and duration of your visit.
A return or onward ticket if you are traveling by air.
In case you are traveling along with children (minors), you will need to provide the following additional documents:
Proof of guardianship or custody; OR
Consent from the guardian in the case of an unaccompanied minor.
Proof of financial stability within the Country in the form of
– Bank statement
– Salary Advances
– Undertaking by the host(s) in South Africa
– Bursary
– Medical cover or
– Cash available (credit cards inclusive).
How to Apply for South Africa Visa in Ghana
Download the South Africa visa application form from the website of the VFS application centre.
Complete the visa application form and sign where appropriate.
Submit the duly filled application form in person at the VFS South Africa Visa Application Centre in Accra.
Pay the stipulated visa application fees and services fee at the bank teller counter at the Visa Application Centre. Ensure both fees are paid into their respective accounts.
Track your application status through the VFS website.
Cost of South Africa Visa in Ghana
Visa processing fee is an important requirement when you are applying for a visa. The South Africa visa fee is only payable in cash in Ghana Cedi at South Africa Visa Application Centre in Accra. The processing fee is not refundable in case of denial of the visa.
Visa fee GHC 136
VFS Service Charge GHC 315
NOTE: Visa fees are subject to change without notice.
South Africa Visa Processing Time in Ghana
The average processing time for the South Africa visa in Ghana is 10 working days. In cased of incomplete or queried application, further investigation is carried out and this may take weeks or even longer. Applications can be submitted up to 4 weeks before the intended travel date.
VFS South Africa Visa Application Centre in Ghana.
VFS Ghana Private Limited
South Africa Visa Application Centre
(Plot No. 29) No 9 Kakramadu Road
East Cantonments
Accra, Ghana
Application submission: Monday – Friday 08:00-14:00
Application collection: Monday – Friday 12:00-16:00
VFS email enquiries: [email protected]
Helpline Number: +233 (0) 302746211
(IDD call rates apply) Monday – Friday 08:00-16:00
Email: [email protected]
All information on this page was correct at the time of publication and may change at any time without prior notice. Ghstudents.com is not affiliated to immigration authorities or their application centres and will not be liable for loss or inconvenience arising from the use of this volatile information.