UCC Sandwich Admission List | The University Of Cape Coast (UCC) sandwich admission list has been released for the 2021/2022 academic session.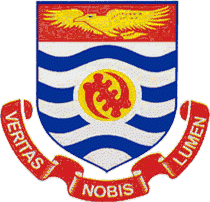 The management of the University Of Cape Coast (UCC) has released the names of successful applicants offered provisional admission in various sandwich undergraduate degree programmes in the institution for the 2021/2022 academic session.
-->
http://admissionlist.ucc.edu.gh/online_letters/admList.php Admission list is simply the names of successfully admitted/shortlisted applicants offered provisional admission into an institution. Admission lists are usually released by institutions after the conduct of admission screening exercise.
---
Any students/applicant who has any challenges relating to admission letters, registration numbers and accessing the students' portal should contact these numbers for assistance:
INSTITUTE OF EDUCATION STUDENTS/APPLICANTS – 0246337487/0203596078
REGULAR UNDERGRADUATE/POST GRADUATE STUDENTS & APPLICANTS – 0545801203/0545802062
Calls should be between 8:00a.m. – 4:30p.m. GMT from Mondays to Fridays.
---
CHECK UCC SANDWICH ADMISSION LIST 2021/2022
UCC sandwich admission list is successfully uploaded online, to check your admission status follow the below lead from:-
Vist the UCC Admission List Portal: http://admissionlist.ucc.edu.gh/online_letters/admList.php
You can search using first name only, surname only, programme only, OR a combination of any of them.
You will need your applicant reference number in order to print your letter.
If you applied as a mature student, please use your index number given during the entrance examination.
Do you know that you can get a fully-funded scholarship to study at the University of Cape Coast? Check out the list of undergraduate scholarship for undergraduate students.
What next after the admissions? Find out here University of Cape Coast Freshers Information | After Checking Admission Status.
Applicants who gain admission are expected to receive text messages on the phone number provided during completion of the online application form. In case you have not received a text, use the link above.
SEE ALSO: UCC Re-opening Date for Freshers.
-->
Applicants who have forgotten their application reference numbers should check the e-mail account for a copy of the application forms which have the reference numbers on them.
Recommended:
Congratulations if your name is among the successful candidates in the admission lists of the University Of Cape Coast (UCC).
If your name shortlisted, you can proceed to obtain your UCC Admission Letter.