Ashesi University Academic Calendar for 2020/2021 Academic Session. The Ashesi University Academic Calendar has been released for 2020/2021 academic year.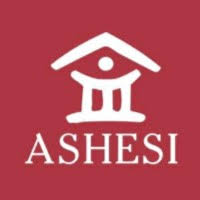 The management of the Ashesi University University has released the official academic calendar for the institution for the 2020/2021 academic session.
Ashesi University Academic Calendar serves as an information source and planning document for students, faculty, staff and departments, as well as outside organisations. The calendar includes registration dates, class start dates, add/drop deadlines, exam dates and more.
-->
ASHESI UNIVERSITY ACADEMIC CALENDAR
Ashesi University University academic calendar schedules are available as follows:-
-->
Ashesi's academic calendar is divided into two semesters. Students typically take four semester units per semester. A semester unit (typically 42 classroom contact hours and 14 discussion/lab contact hours) is defined as three (3) hours per week of classroom time and 1 or 1.5 hours of discussion/lab time per week over a period of fifteen weeks.
*** All dates are subject to change
---
Semester 1 August – December 2020
| | |
| --- | --- |
| Classes begin for continuing students | Monday, August 31st |
| Registration ends for continuing students | Tuesday, September 1st |
| Orientation & Registration for First -Year Batch One | Monday, September 7th |
| First -Year Course Modules Begin | Monday, September 14th |
| Registration I ends for First -Year Batch One | Tuesday, September 15th |
| Orientation & Registration for First -Year Batch Two | Monday, October 12th |
| Registration II ends for First -Year Batch Two | Tuesday, October 20th |
| Mid-Semester break for all students | Monday – Friday, October 26th – 30th |
| Last day of classes for all students | Thursday, December 3rd |
| Last day for Completion of Modules for First Years | Thursday, December 3rd |
| Revision for all students | Monday, December 7th – Tuesday, December 8th |
| Review and Assessment for First Years | Monday, December 7th -Tuesday, December 15th |
| End of semester examinations for all students | Wednesday, December 9th – Tuesday, December 15th |
| Break begins for all students | December 16th |
National Holidays
Eid al Adha (Friday, July 31st (estimated))
Founder's Day (Tuesday, August 4th)
Kwame Nkrumah Memorial Day (Monday, September 21st)
Farmers' Day (Friday, December 4th)
Campus Closed for Holiday (Thursday, December 17th – Friday, January 1st)
Semester 2, January – May 2021
| | |
| --- | --- |
| Re-opening (physical) of campus for staff | January 4th |
| Virtual orientation for First year students (Cohort 2) | January 4th |
| Campus re-opens for first years* (COVID-19 Testing) | January 11th |
| Campus re-opens for continuing students* (COVID-19 Testing) | January 15th |
| Classes begin for first years and continuing students | January 18th |
| Mid-Semester break for all students | Monday  – Friday, March 1st – 5th |
| Last day of classes for Seniors | Thursday, April 22nd |
| Revision for senior courses | Friday  –  Monday,  April 23rd – 26th |
| Final examination for senior courses | Tuesday, April 27th – Tuesday, May 4th |
| Last day of classes for sophomore & junior courses | Thursday, April 29th |
| Revision for sophomore & junior courses | Friday – Monday, April 30th  – May 3rd |
| Final examinations for sophomore & junior courses | Tuesday – Friday, May 4th – May 11th |
| Last day of classes for first year courses | Thursday, May 6th |
| Revision for freshmen | Friday, May 7th –  Monday, May 10th |
| Capstone presentations for seniors | Monday, May 10th – Tuesday, May 11th |
| Final examinations for freshmen courses | Tuesday, May 11th – Tuesday May 18th |
| Commencement** | Saturday, June 5th |
Semester  3,  June – July, 2021
| | |
| --- | --- |
| Classes begin for all students | Monday, June 7th |
| Classes end for all students | Wednesday, July 14th |
| Final Exams for all students | Thursday – Friday, July 15th – 16th |
 National Holidays
New Year  (Friday, January 1st)
Constitution Day (Thursday, January 7th  )
Independence Day [Saturday, March 6th (Monday March 8th)]
Easter (Friday-Mon, April 2nd – 5th)
Labor Day (Saturday, May 1st [Monday, March 3rd)]
Eid al Fitr (Thursday, May 13th (estimated)*)