Wisconsin International University WASSCE Remedials 2018/2019: Wisconsin International University College Ghana WASSCE Remedials for the 2018/2019 academic year is open. Interested WASSCE candidates should see application details below.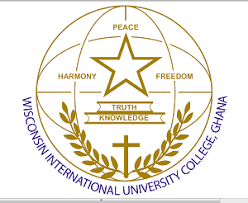 Wisconsin International University College, Ghana's Remedial Programme offers intensive classes to prepare students for WASSCE RESITS in the following subjects:
CORE MATHS
ENGLISH
INTEGRATED SCIENCE
SOCIAL STUDIES
ELECTIVE MATHS
CHEMISTRY
PHYSICS
BIOLOGY
ECONOMICS
ANY OTHER WASSCE SUBJECT
Why study at the Wisconsin Centre?
At our Wisconsin Centre, you would be able to improve on your WASSCE grades in a University environment, making your progression to tertiary education much smoother.
-->
You would benefit from:
University library and study rooms
IT Lab
IT assistance/support
Participation in student activities
Assistance with WAEC Biometric Registration
30% discount on your first year, first semester fees at Wisconsin
 Priority on Wisconsin's intake list
Outstanding teachers
Wisconsin's Remedial tutors have experience in helping students to achieve good grades. They use interactive teaching aids to make lessons more interesting and easier to understand.
-->
No matter how weak you are, with us, you can pass well!
Contact us on the following numbers: 0249821681/0241045074/0544853383/0302907057