This is the comprehensive list of Universal Merchant Bank Ghana Branches in all the regions, their location, telephone number, opening hours, e-mail address, postal address, and lots more.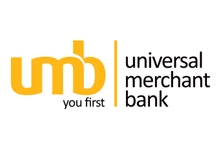 Universal Merchant Bank Ghana is one of the 35 Licensed Banks in Ghana. Universal Merchant Bank is specializing in customized banking products and services like mobile banking, Insurance, Current, and Savings Accounts, Loan Products.
HEAD OFFICE OF UNIVERSAL MERCHANT BANK GHANA LIMITED
Street Address:
SSNIT Emporium Building,
Liberation Road, Airport City
Accra, Ghana
Postal Address: P.O. Box GP 401,
Accra, Ghana
-->
Telephone: 0302 666 331
Toll-Free Lines: MTN 0800-100880; Airtel and Vodafone 0800-10088; Other Lines 0302633988
Email Address: [email protected]
-->
LIST OF UNIVERSAL MERCHANT 

BANK GHANA 

BRANCHES NATIONWIDE
Below is a list of all Universal Merchant Bank Ghana branches and their regions.