The University of Education, Winneba (UEW) virtual matriculation ceremony date and schedule for 2021/2022 fresh students has been released.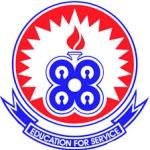 -->
The management of the University of Education Winneba (UEW) has released the matriculation ceremony schedule for fresh regular students admitted in the 2021/2022 academic year. Fresh regular students, parents and the entire University community should take note of the schedule below.
UEW Matriculation Ceremony Schedule 2021/2022
The University Community is hereby informed that the Matriculation Ceremony for fresh regular undergraduate and postgraduate students for the 2021/2022 academic year has been scheduled as follows:
Date: Saturday, February 5, 2022
Time: 9:00 am
-->
Venue: Jophus Anamuah-Mensah Conference Centre, North Campus, Winneba
The matriculation ceremony would be conducted through face-to-face mode.