Can I do masters with a second class lower degree in Ghana? This is a question that most graduates often ask. Getting into the university, most students set their target to graduate with either a first-class or a second class upper degree.
However, for some reasons, they end up with either a 2.2 or a 3rd class degree. Now, there is the prospect of furthering to obtain a postgraduate degree. But the common question is whether your class of degree is accepted in Ghana.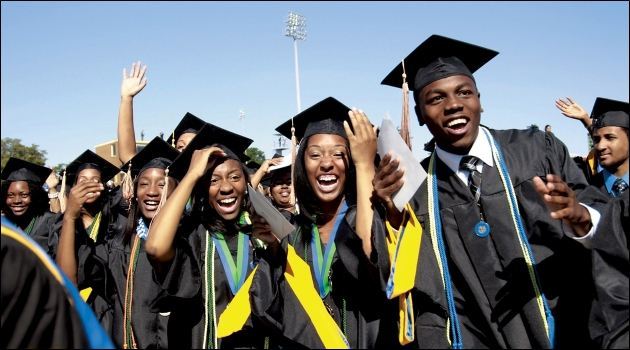 On a 4 point grading scale, First Class is 3.5 – 4.0. Second Class is 3.0 – 3.49. Second class lower is 2.0 – 2.99. So, if you find yourself fall within any of these grade points, you should be able to determine your class of degree.
READ ALSO: Reasons Why Students Graduate With Poor Grades.
Can I Do Masters With A Second Class Lower Degree in Ghana?
Back to the big question, can one do masters with a 2.2, 3rd class or even pass degree in Ghana? Well, the answer is simply YES.
For a candidate to be eligible to do masters in Ghana, you must have obtained a good first degree with at least a second class division (2.2) in your field of study.
The duration of study for a masters programme in Ghana universities varies.
For a full-time master programme, you can spend about 16 – 24 months.
For a part-time masters programme, you can spend about 36 months.
Did you also know that you can do your masters even with a 3rd class or pass degree in Ghana?
There are some universities in Ghana that accepts graduate with 3rd class or pass degree for a masters programme in Ghana.
However, you'll be required to attend a one-month mandatory refresher course and pass an interview to qualify for a programme.
Universities that Accept 2.2 for Masters in Ghana
Almost all universities in Ghana accept second class lower for a master programme in Ghana. However, we'll just list but a few with their resource link to check out.
NOTE: It's only the Ghana Technology University College (GTUC) that accepts applicants with a 3rd class or pass degree.
Also, apart from meeting the minimum education qualification for the masters programme in Ghana, you need to satisfy other requirements to be offered admission.