Koforidua Technical University, KTU Registration Procedures and Schedule for Second Semester 2018/2019 academic year. The management of Koforidua Technical University (KTU) has released the registration schedule for fresh and returning students for the 2018/2019 academic year.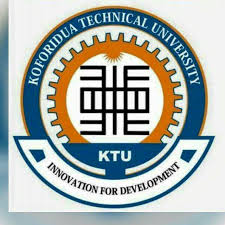 The General Public and the University Community are to take note of the following arrangements for the 2018/2019 Second Semester Registration and comply accordingly:
-->
SEE ALSO: KTU First Semester Timetable 2018/2019
KTU REGISTRATION SCHEDULE 2018/2019
All Students (Morning/Evening/Weekend)
Re-opening – 2nd February, 2019 
Registration – 4th February – 17th February, 2019
Late Registration (All Programs including Weekend) – 18th February – 24th March, 2019
GENERAL INFORMATION ON KTU REGISTRATION
Students are supposed to pay their fees to enable them register.
Students who pay the approved fees/charges can only register after twenty-four (24) hours.
Students should indicate their names, programmes and correct index numbers/applicant ID when paying their fees.
Lectures begin on 4th February, 2019 for Morning/Evening Sessions and 8th February, 2019 for Weekend Session. 
KTU REGISTRATION PROCEDURES
Below are the steps on how to proceed with Koforidua Technical University Registration.
Step 1: Payment of Fees
Students are to pay their fees for the 2018/2019 academic year at any branch of the following banks through the Trans-flow system: (See KTU Fee Schedule)
HFC Bank
Ecobank
Cal Bank
Students who are paying fees are expected to quote their correct index number/applicant ID on all the pay-in-slips:
KTU Online Course Registration
FRESH STUDENTS ONLY
First year students are to report at the various Registration Centres on campus for their registration.
CONTINUING STUDENTS 
Go to sip.ktu.edu.gh
Enter their full index numbers as a username
Enter their password and
Click on the "Course Registration Tab"
FIRST YEAR STUDENTS ONLY
Go to sip.ktu.edu.gh
Enter their full index numbers as a username
Enter the default password; sip4kdpoly (All should be in small caps/letters)
Change the default password after logging into the system for the first time
Re-enter your index number and new password
Click on the "course registration tab"
ALL STUDENTS
-->
Students are required to Register for the required courses for the Semester by adding the correct courses for the Second Semester (please check and be sure of the courses before registering)
Confirm your registration after adding the correct courses
Print a copy of your registration confirmation page. (NB: Remember to confirm your courses before printing)
Logout from the system after registration
Keep a copy as proof of Registration (No Photocopy)
Students who may encounter any difficulty in the course of registering could use any of the following medium for support:
Send email to: 

[email protected]

Complete the feedback Registration form on the "contact us" page
Call 0204015108
Whatsapp 0265193231, 0208770877
 Weekend students who may have problem with the holding of their account should contact this number 0245746459 and 0208770877 (Whatsapp only)
Note:
Students who fail to register at the close of the specified dates allowed for registration shall lose their students status and shall be withdrawn (Article 20.4 of the Student Hand Book).
No student shall be allowed to register after the 24th March, 2019.
Phyllis Tetteh
Head of Division (Academic)
FOR: REGISTRAR