The Ghana National Petroleum Commission (GNPC) interview date for the final stage of the local postgraduate scholarships award 2021 has been announced.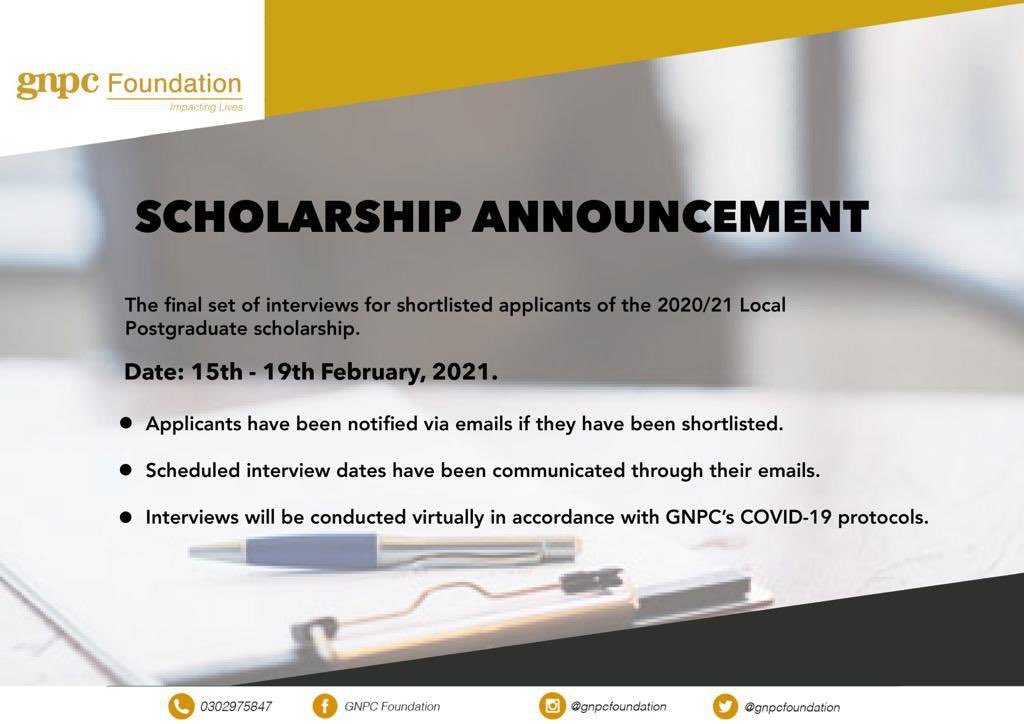 Ghana National Petroleum Corporation (GNPC) has announced February 15 to February 19, 2021, as the date to interview applicants for the Local 2020/2021 Postgraduate scholarship.
GNPC Interview Dates: February 15 to February 19, 2021
Applicants have been notified via emails if they have been shortlisted.
• Scheduled interview dates have been communicated through their emails.
• Interviews will be conducted virtually in accordance with GNPC's COVID-19 protocols.