Check GES Promotion Result | The Ghana Education Service, GES Promotion Result for teaching and Non-Teaching Staff 2021/2022 has been released. Candidates that participated in the GES Promotion Interview exercise should check their status here.
--Advertisements--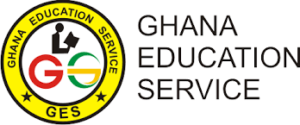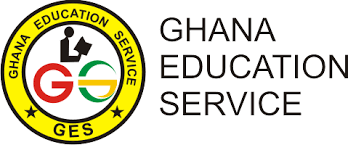 GES Posting, GES Promotion Status, GES Promotion Lists, Ghana Education Service Promotion Results, GES Interview List…Full details below…
--Advertisements-- -->
The Ghana Education Service has released the results of Successful candidates who took part in the 2021 Promotion Interview results to various ranks in the Ghana Education Service.
GES Promotion Result Statistics
Out of 46,486 candidates who were shortlisted for the test, 29,465 representing 63.3% successfully passed.
For the Deputy Director grade 3,611 candidates took the test, out of which 2,139 representing 59.2 % were successful.
--Advertisements--
For Assistant Director I, 8753 candidates sat for the examination with 5,817 being successful.
31,044 candidates sat the promotion test to Assistant Director II grade, out of the number, 19,801 representing 63.8% were successful.
For the Principal Superintendent grade, a total of 3,078 prospective candidates were shortlisted for the test, out of 1,708 which 55.5% recorded a pass.
--Advertisements-- -->
HOW TO CHECK GES PROMOTION INTERVIEW STATUS.
GES promotion results are successfully uploaded online, to check your promotion status follow the below lead from:-
Visit GES Promotion Portal via https://gespromotions.gov.gh
Click on Buy eVoucher Card (GHC 10)
Fill in the appropriate details and confirm the payment on your mobile device
Proceed to the Promotions Login Page and enter your Staff ID and the eVoucher code you received on your mobile device
Finally, click on Submit to access your promotion status.
HOW TO BUY GES VOUCHER ONLINE:
Goto GES Portal via https://gespromotions.gov.gh/voucher to Pay with Mobile Wallet.
On the Page, Select your Mobile Network Next,
 Enter Mobile Number (e.g. 0244123456) without +233
Then, Enter Full Name of Mobile Wallet Account Holder (e.g. Kwame Boakye)
Then Click on the Submit Button.
NB: We recommend you use the online method.
HOW TO BUY GES VOUCHER OFFLINE:
Dial *170# on your MTN mobile money registered phone
Input 2 for Pay Bill and send/reply
Select General Payment
Input 6 for General Payment and send/reply
Under Payment, enter the code "promotion"
Enter 5 cedis in the amount due
Enter a suitable reference, preferably your full name and send/reply
Enter your MM Pin
Use the phone number in the transaction as serial number and Transaction ID as pin.
Contact GES:
GES Help-Line: 0260-943751
--Advertisements--
Goodluck!!!
--Advertisements--