The Ghana Education Service (GES) non-teaching staff promotion application for 2021 is open.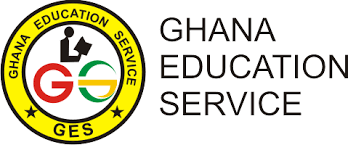 Applications are invited from suitably qualified serving non-teaching staff for consideration for promotion to the grade of:
-->
Accounting Class
Chief Accountant II
Deputy ChiefAccountant I & II
Principal Accountant
Internal Audit Class
Chief Internal Auditor II
Deputy Chief Internal Auditor I & II
Principal Internal Auditor
Administrative Class
Chief Administrative Officer II
Deputy Chief Administrative Officer I & II
Principal Administrative Officer
Catering Class
Chief Domestic Bursar
Deputy Chief Domestic Bursar
Principal Domestic Bursar
Technical Class
Chief Technical Officer
Deputy Chief Technical Officer
Principal Chief Technical Officer
Librarian Class
Chief Librarian
Deputy Chief Librarian
Principal Librarian
Supply Class
Chief Supply Officer
Deputy Chief Supply Officer
Principal Supply Officer
Laboratory Technician Class
Chief Laboratory Technician
Deputy Chief Laboratory Technician
Secretarial Class
Principal Private Secretary
GES Non-Teaching Staff Promotion Qualification
An applicant should have been promoted to any of the above-mentioned grade on or before 1st September, 2021 and should have been continuously at the post since that date (except for periods of approved absence) and must have a very satisfactory work history with good conduct in the Ghana Education Service.
Officers with Masters Degree and PhD
a. Masters/PhD program should be on the approved GES course of study
b. The Masters/PhD certificate should not have been obtained before the previous promotion.
-->
c. Applicants should have been on the present rank/grade fr two (2) clear years.
How to Apply for GES Non-Teaching Staff Promotion
a. Each applicant should complete a copy of the APPLICATION FORM. A recent passport size photograph must be affixed to the application form.
b. An applicant's form must be supported by all previous promotion letters and certificates.
c. The completed application form should be uploaded on the website NOT LATER THAN 30TH APRIL 2021.
Processing of Application
Only shortlisted applicants shall be invited for an interview.
Note: The application forms should be accessed on www.gespromotions.gov.gh
Please ensure that you complete the declaration part xi as proof of your identity.