WAEC Private and School GBCE/ABCE Registration Closing Date 2020: The West Africa Examination Council, WAEC ABCE/GBCE Registration deadline for 2020 has not yet been specified.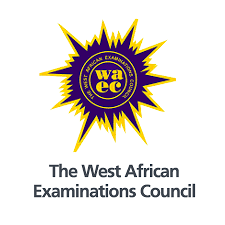 The West African Examinations Council wishes to inform the general public that the
registration of candidates for the May/June, 2020 General/Advanced Business Certificate
Examinations for School and Private Candidates will commence on Tuesday, 10th
December, 2019 and end on Friday, 28th February, 2020.
INDEX NUMBER
Candidates are to visit the ABCE/GBCE REGISTRATION PORTAL on a later date in order to access their index numbers.
WAEC ABCE/GBCE REGISTRATION FEES
Entry Fee – The cost of the entry per candidate is GH¢17.00.
(b)     The fee per subject payable for the examination are as follows:
GBCE REGISTRATION FEES
Entry in 1 subject GH¢96.37
Entry in 2 subjects GH¢182.74
Entry in 3 subjects GH¢269.10
Entry in 4 or more subjects GH¢355.47
English Language 3 (Oral) GH¢30.00
Information Technology Practical Test GH¢42.00
ABCE REGISTRATION FEES
Entry in 1 subject GH¢139.80
Entry in 2 subjects GH¢269.60
Entry in 3 or more subjects GH¢399.40
Information Technology Practical Fee GH¢42.00
Correction of Entries
After submission of entries, candidates who wish to make any amendment(s) during the registration period will pay the following charges:
GH¢100.00 for correction of name, address and picture,
The relevant fees stated in 3(11)(b) plus practical fee (where applicable) for subject changes.
NB: The registration website will automatically shut down after the stipulated deadline. No requests for late entries, additions or amendments would be accepted after the deadline.
LIST OF PARTICIPATING BANKS
Candidates may pay their registration fees at any branch of the following banks:
United Bank of Africa (UBA)
REFUND OF FEES
Fees once paid are not refundable. However, when a notice of withdrawal of candidature is received within one month after the close of entries and the reasons for withdrawal are satisfactory, the Head of National Office (HNO), may grant a refund of the total fee paid less 15% for administrative expenses.
REQUEST FOR RE-MARKING
Candidates who will request for re-marking of their scripts should do so not later than sixty (60) days after the release of results. Any such candidate will pay the appropriate fees.
DISPOSAL OF SCRIPTS
Scripts will be disposed of ninety (90) days after the release of results.
NB: NO QUERIES RELATING TO SCRIPTS WILL THEREFORE BE ENTERTAINED AFTER THIS PERIOD.