The University for Development Studies (UDS) re-opening date for the first semester of the 2020/2021 academic year has been announced.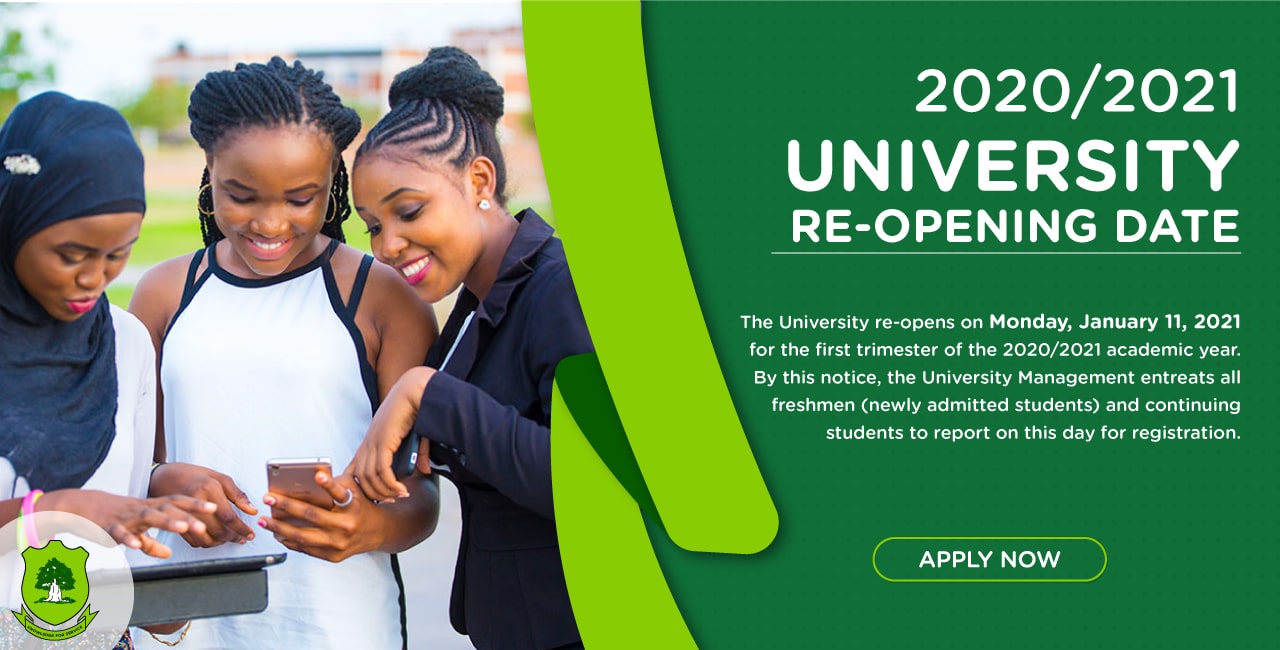 The University re-opens on Monday, January 11, 2021 for the first trimester of the 2020/2021 academic year. By this notice, the University Management entreats all freshmen (newly admitted students) and continuing students to report on this day for registration.
All freshmen who have taken up University accommodation should contact their respective Hall Tutors for their accommodation upon arrival on campus. Details of  the Hall Tutors are as follows:
-->
Campus
Hall
Hall Tutor
Contact
Nyankpala
Nyankpala Hall
Dr Shirley Lamptey
0244649270
Jeddah Hall
Dr Michael Ayamga
0554560989
Union Hall
Dr Michael Ayamga
0553451938
Tamale
Sagnarigu Hall
Dr Anthony Wemakor
0540254975/0262919842
Clinical Hostel
Dr Adamu Issaka
0546016805/0202582449
GUSSS Hostel
Dr Adamu Issaka
0242809767
To ensure our students are safe from contracting the COVID-19 virus, the University's online registration system will be activated from Tuesday, January 5, 2021.
-->
Students, from this period, can register for their courses online at the comfort of their homes ahead of the re-opening date.
The University's registration system is accessible at https://ucm.uds.edu.gh All registration related challenges should be directed to the Directorate of ICT on the following numbers and email: