The tech giant Google has a lot of free online courses with certification. Some of these online courses include digital marketing, android development for beginners, application monetization, mobile web specialist, e-commerce analytics and many more.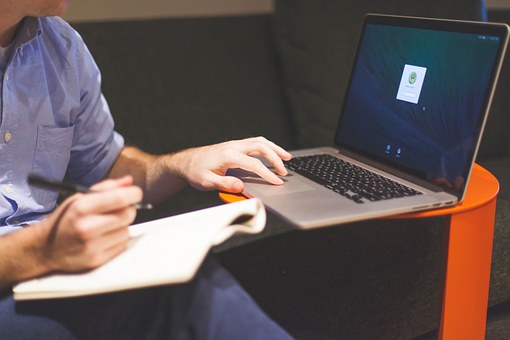 Not only will you study these online courses for free, but you will also get a certificate after the end of the course. Also, these courses are flexible, you could study for any of them during your free time.
Google Free Online Certification Courses
In this article, we will show you the 5 most interesting and marketable Google free online courses and how to apply.
Google Digital Marketing Course
The free Google digital marketing course will teach you with the basic knowledge of internet marketing. You will also learn how to evaluate the effectiveness of advertising campaigns and what to expect from agencies. What's more, you will also learn about the benefits of targeted advertising and deal with the associated problems.
The cost is offered in the form of the Google Online Marketing Challenge (GOMC). Students are grouped into a team consisting of three to six members and tasked with developing an online advertising strategy for a client's business or non-profit organization.
All course materials are free on the site. After completion, students will need to pass 2 Adwords exam. If you pass, you become an Adwords Certified Specialist. However, the exam is optional but recommended.
Another interesting thing about this is course is that you can take lessons during your free time, and it is absolutely free.
Android Development for Beginners
Android is one of the most popular operating systems for various mobile devices. The system offers a convenient and maximum flexibility of settings. The Android operating system allows each user of a smartphone or tablet to customize it with their needs.
This free course is offered by Google but on the Udacity platform. Since the course is for beginners, the training program is targeted at people who have little or no experience in coding and developing similar applications.
The course is divided into five disciplines; User Interface, User Input, Multi-Screen Apps, Networking, and Data Storage. Once you are done with this course, you should be able to create an Android application. As earlier stated, this course is absolutely free, and it runs for approximately 2 weeks.
Application Monetization
Owing an application is not enough, earning money from it is more important. So every developer should be able to earn from his work. This is why as a developer you must learn how to monetize your application. One of the ways of monetizing an application is by advertising on the internet.
The Google application monetization course is free and also runs on the Udacity platform. The course will help you come up with your own monetization strategy and apply it. This course runs for approximately 1 month.
Mobile Web Specialist
A mobile web specialist is a person who develops software applications for various mobile devices such as tablets and smartphones.
Once you are done with the exams, you will earn a badge which you can display on your website and resume. Your name will also enter a registry which employers can check.
The course is divided into several fundamental (read:basic) areas, like creating and formatting forms, and rudimentary JavaScript. Google has also thrown a few advanced topics in for good measure, like front-end networking, and building 'progressive' applications that work offline and 'offer a native app experience'.
E-Commerce Analytics: From Data to Decisions
E-commerce analytics is divided into three blocks, which include 15 lessons. The first lesson is about the introduction to e-commerce analytics. The second section is about how to understand your customers, and the third is about understanding shopping behavior.
This course requires a good understanding of Google Analytics, so beginners need to complete a beginner course first. This course is absolutely free, and the time frame is between 2 to 4 hours.