Central University Academic Calendar for the 2019/2020 Academic Year has been released. The Central University Ghana Academic Calendar for 2019/2020 is the breakdown of events to be carried out by the University for this academic year.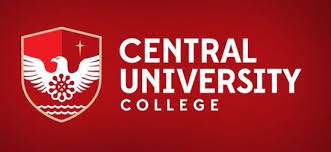 The management of the Central University Ghana (CUG) has released the official academic calendar for the institution for the 2019/2020 academic session.
-->
The Central University Academic Calendar serves as an information source and planning document for students, faculty, staff and departments, as well as outside organisations. The calendar includes registration dates, class start dates, add/drop deadlines, exam dates and more.
Central University Academic Calendar 2019/2020
The academic calendar of Central University Ghana for the 2019/2020 academic year can be accessed below.
CENTRAL UNIVERSITY ACADEMIC CALENDAR FOR MAIN STREAM

-->

SEPTEMBER 2019 TO MAY 2020

SEMESTER 1

30th August to 1st September, 2019
All Students Report
2nd to 7th September, 2019
Orientation of Freshmen / Registration
2nd September, 2019
Teaching begins for Continuing Students/Registration
9th September, 2019
Teaching Begins for Freshmen
28th September, 2019
Deadline for Registration /Deferment / Change of Programme
16th October, 2019
Matriculation
14th to 19th October 2019
Inter Hall Sports Festival
28th October to 2nd November, 2019
Mid-Semester Examinations
16th November, 2019
Graduation
18th to 22nd November, 2019
Spiritual Emphasis Week
25th to 28th November, 2019
Revision Week
29th November to 21st December, 2019
End of Semester 1 Examinations
21st December, 2019
Inter-Semester Break
13th to 17th January, 2020
Resit Examination for 2nd Semester Courses
SEMESTER II
13th January, 2020
Teaching begins / Registration
1st February, 2020
End of Registration
2nd to 5th March, 2020
Mid-Semester Examinations
30th March to 3rd April ,2020
Spiritual Emphasis Week
10th to 13th April 2020
Easter Recess
14th to 18th April, 2020
Revision Week
20th April to 6th May, 2020
End of Semester II Examinations
6th May, 2020
Second Semester Break
26th to 29th May, 2020
Resit Examination for 1st Semester Courses
CENTRAL UNIVERSITY ACADEMIC CALENDAR FOR FEBRUARY COHORT

FEBRUARY 2020 TO AUGUST 2020

1st to 2nd February, 2020
All Freshmen Report
3rd to 7th February, 2020
Registration /Orientation of Freshmen
10th February, 2020
Teaching Begins
22nd February, 2020
End of Registration / Deferment /Change of Programme
18th March, 2020
Matriculation
23rd to 28th March, 2020
Mid-Semester Examinations
10th to 13th April, 2020
Easter Recess
4th to 7th May, 2020
Revision Week
8th to 23rd May, 2020
End of Semester 1 Examinations
23rd May, 2020
Inter-Semester Break
SEMESTER II
1st June, 2020
Teaching Begins /Registration
20th June, 2020
End of Registration
13th to 18th July, 2020
Mid-Semester Examinations
1st August, 2020
Lectures End
3rd to 6th August, 2020
Revision Week
7th to 22nd August, 2020
End of Semester II Examinations
22nd August, 2020
Second Semester Break